THREE-GAMES IN FIVE DAYS
*Young Matildas 1-4 USA – Wed July 12
*Young Matildas 1-2 USA – Mon July 10
*Young Matildas 1-0 Canada – Sat July 8
VALUABLE EXPERIENCE FOR AUSTRALIA 
Young Matildas Head Coach Gary van Egmond said the tournament was a valuable experience for his young side, who got a chance to test themselves against the best in the world.
"For us to get quality opposition – to play Canada, and USA twice – they're both powerhouses in women's football, it's fantastic," van Egmond said.
Gallery: #YoungMatildas in action against USA - https://t.co/KSegOwz3oD pic.twitter.com/161KWqL874

— Westfield Matildas (@TheMatildas) July 13, 2017
"We saw what the level of international competition is like, and we now know what we have to do to compete at that level."
The Young Matildas were preparing for the AFC U-19 Women's Championships 2017 in October, where they'll play South Korea, Japan, and Vietnam.
That tournament also doubles as qualifiers for the FIFA U-20 Women's World Cup 2018 in France.
YOUNG MATILDAS NEED TO IMPROVE
"Against Canada, we did extremely well," van Egmond said.
"And for the mainstay of both of the games against the USA, we were very competitive, but there was a drop-off in being able to sustain the level. That's what we have to work on with the girls.
GOALS THE KEY
The Young Matildas made wholesale changes at half time in all three matches, and all goals conceded came after the break.
"We're doing so well, we're playing in their half, but we need more goals; more goal-scoring opportunities," van Egmond said.
"What we've done is good, but we need to start taking advantage of it and take our chances."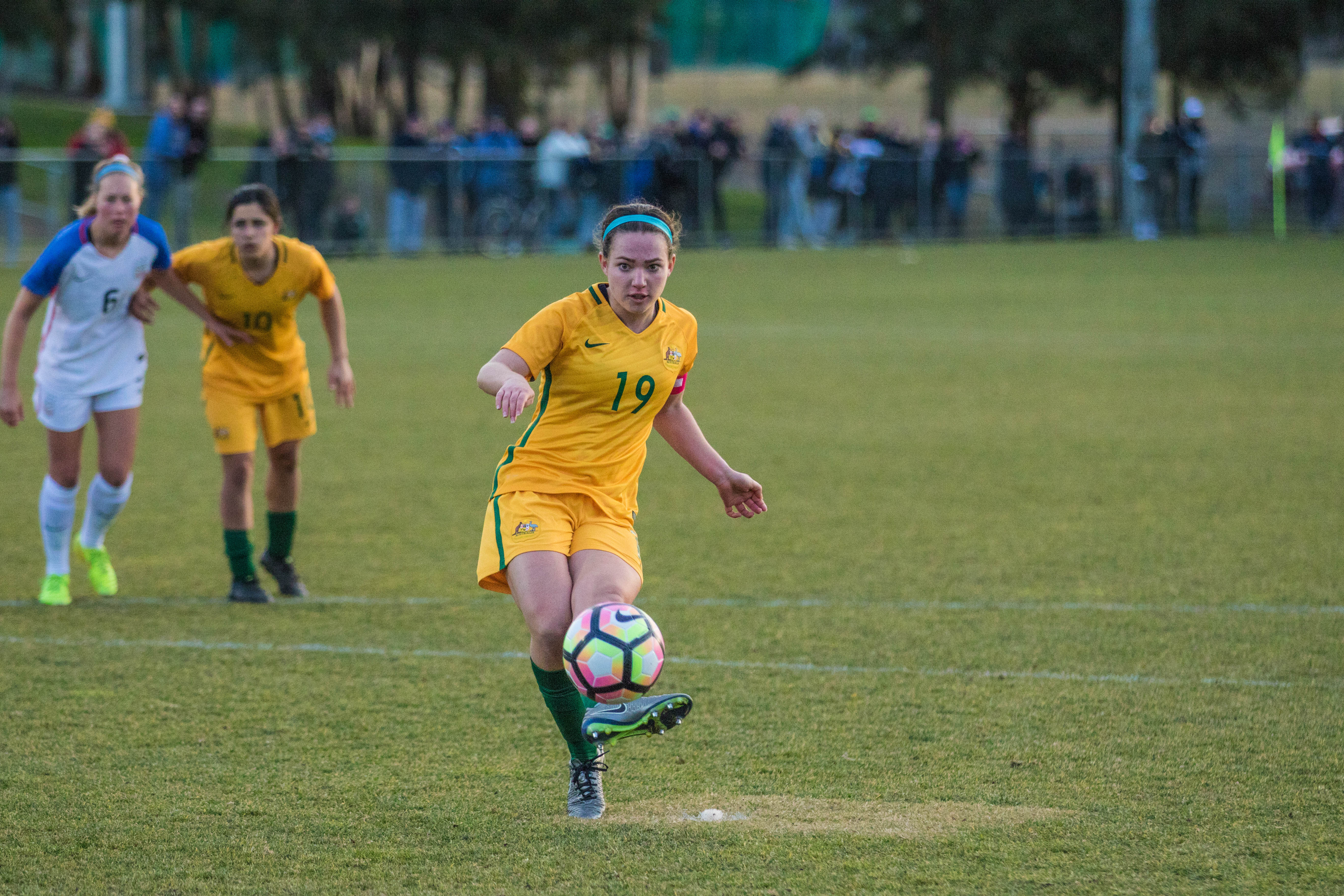 Sydney FC youngster Remy Siemsen impressed in the front third but was unable to get her name on the scoresheet.
"(Siemsen) works very, very hard," van Egmond said.
"She's always a threat, but she didn't score. This is the next level she needs to reach if she's going to go further.
"She's doing some really, really good things, but now we need to see how many goals we can get out of her."
SO CLOSE | Remy Siemsen almost put the #YoungMatildas in front with this spectacular effort. pic.twitter.com/UlC0A0NBb1

— Westfield Matildas (@TheMatildas) July 12, 2017
POSITIVE SIGNS AT THE BACK
At the other side of the pitch, van Egmond had nothing but praise for his starting defenders.
"At the back, we've looked very comfortable," van Egmond said.
"Clare Hunt and Ellie Carpenter, their combination looks very promising. Clare Wheeler is doing a very good job on the left hand side, and young Kaitlyn Torpey has been doing well at right back."
This article was originally published at: http://www.footballaustralia.com.au/article/young-matildas-out-to-build-after-usa-canada-friendlies/1tayrq8nwemmrzlevlem2r1bu.